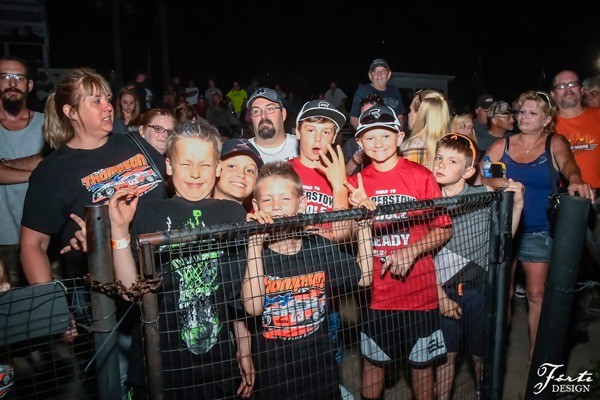 Double Late Model Features!
Awesome Fireworks!
Four unique divisions of racing action!
Save with a Kwik Trip rewards card at gate.
Double 20's!
The annual Star Spangled Spectacular is this Wednesday night. The Late Models will be called for double duty! The Late Models are slated for twin 20 lap features. The extra feature was added because of the wet preseason…this should be a full night or race action- as 4 Divisions take to the track. The divisions that are schedule to run Saturday:
-Tobacco Outlet plus Grocery
LATE MODELS
-AMP Mountain Dew Game Fuel
SPORTSMEN
-Auto Value
HOBBY STOCKS
-ANTS Pest Control
HORNETS
Plus…. FIREWORKS! This years show will be another great one…lost booms and bangs and colors. The kids will love them.
Attention bargain hunters: For just $20…three cold beers and a 50th anniversary Oktoberfest T-Shirt…at the beer stand. While supplies last.
FREE parking and great food. Be sure to join us in the fun.