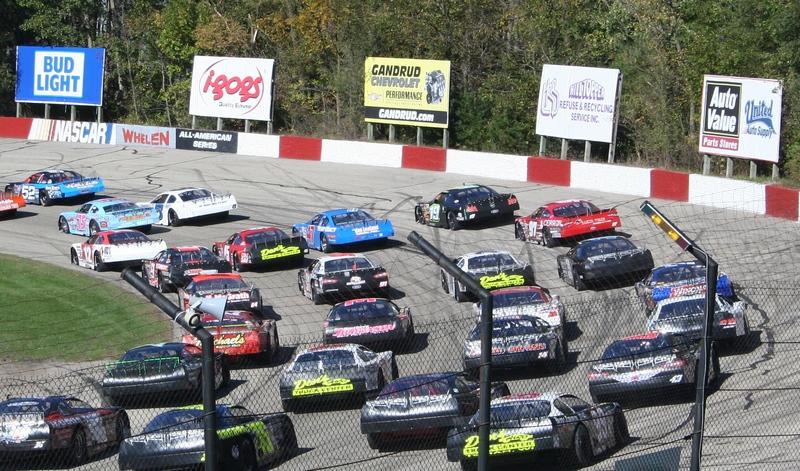 Double Late Model Features!
Boy Scouts troops joining the fun!
Four unique divisions of racing action!
Special Oktoberfest shirt deal at beer stand'
Double 20's!
This Saturday the Late Models will be called for double duty! The Late Models are slated for twin 20 lap features. They are popular events for the fans and most….most Late Model teams like them as well. It should be a full night or race action- as 4 Divisions take to the track. The divisions that are schedule to run Saturday:
-Tobacco Outlet plus Grocery
LATE MODELS
-AMP Mountain Dew Game Fuel
SPORTSMEN
-Auto Value
HOBBY STOCKS
-ANTS Pest Control
HORNETS
Plus……it is Boy Scout Night…the Boy Scouts will be here to help with opening ceremonies along with group-Hometown Hero's Outdoors -with a Color Guard. The USO is inviting some of the troops on maneuvers from Ft. McCoy..and we welcome them with open arms!
Some up coming events:
June 29- Smash O Rama featuring the Boat Race of Destruction and FIREWORKS
July 3rd- Double Late Model features an FIREWORKS.

Visit our web site for more information
Oktoberfest T-shirt Deal
Be the first to get ahold of one of the new Oktoberfest 50th Anniversary T-shirt.
Stop by the beer stand and ask for the "FEST Special". That Special is three beers of your choice and a Oktoberfest T-Shirt for $20 bucks.
The last two Late Model features have been won in the last 5 laps. With doubles, there are going to be 5 less laps (20 lap main events) so the racing is going to be hard and fast as teams work their way to the front and those in front fight to stay there. No question…should be another night of great racing.
The Sportsmen, Hobby Stocks and Hornets have been fun to watch as well. Lot's of different heat winners….and most teams have thier cars fine tunned. Every lap should provide some action of some sort.
Looking ahead…FIREWORKS will be part of the June 29th and July 3rd shows. We may have install seat belts in the grandstand…because they are going to knock your socks off!