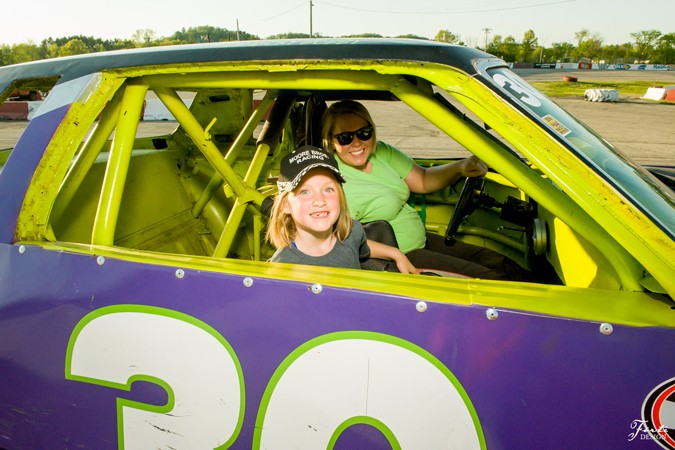 Double Spin to Win race!
Four unique divisions of racing action!
Pre race KIDS RIDES.
Special $5 Admission
Kids Rides!
This Saturday night will see five action packed divisions of fun. On hand will be the:
-Tobacco Outlet plus Grocery
LATE MODELS
-AMP Mountain Dew Game Fuel
SPORTSMEN
-Auto Value
HOBBY STOCKS
-A.N.T.S. pest control
HORNETS
Plus……the popular Double Spin to win race with a new twist! For this one…we will put a huge tire in the middle of the front stretch and back stretch. On the two designated laps, the cars must circle the tire to continue. Crazy fun! The HORNET divisions will asked to attempt this task.
Don't forget- the Smash O Rama is Saturday June 29th…featuring the Boat Race of Destruction! (and fireworks)
SPECIAL $5 ADMISSION
$5 admission for a Kwik Trip Rewards card and guest! Yep, just $5 each for a great night of fun.
AND…..
Altra Federal Credit Union credit/debit card, State Bank Financial credit/debit card, and 1st Community Credit Union credit/debit card holders also admitted for just $5. One person per card.
The racing action has been very good so far this year. The perenial favorites are again on their march to the top of the points, however, the task has not been easy. The other teams have made the adjustments to the cars and have begun to put the pressure on. The pressure is on for every lap.
The Speedway applied a special track adhesive to the second groove, and with the forecast for nice weather, that second groove could be the fastest way around the track! We will see!
Looking ahead…FIREWORKS will be part of the June 2th and July 3rd shows. We may have install seat belts in the grandstand…because they are going to knock your socks off!