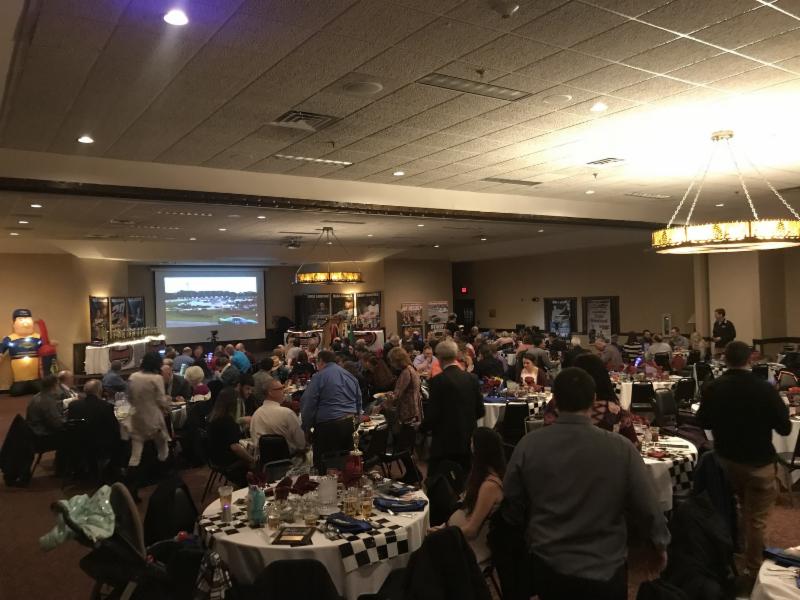 The 2018 LaCrosse Fairgrounds Speedway will be hosting the annual awards banquet tonight at the Stone Creek Convention Center in Onalaska, Wi. Over 100 awards will be presented. In addition to the Track Champions, several other awards are presented in various categories as voted on by the race teams and fans. New for this years championship gala…KQEG TV will be live streaming the awards and rebroadcasting them on the channel as well.
According to KQEG TV spokesman Rick Wilson, the live stream will start at 7 pm through the kqeg.com website under the "7 Rivers Racing" tab. The Banquet will be broadcasted on Thursday January 24 at 7pm and Sunday the 27th at 7pm on Channel 23.1, charter cable channel 5, Centurylink channel 4, Acentek channel 12 and the Midwest TelNet..
"We are excited to show case the Champions and award winners with this production" stated Wilson. "I have been to the Champions Banquet for the last 5 years and know the fans would love to see drivers and crew members being recognized for their efforts- it will be fun" he added.
The schedule for the event includes:
Doors will open at 6:00 and Dinner will begin at 7:00. The presentation of awards will follow dinner, and will honor all 2018 champions, plus top ten drivers, Dash Champions, Rookies of the Year, the prestigious "Sportsman of the Year," as well as many fun awards that race teams and fans that the teams have voted on.