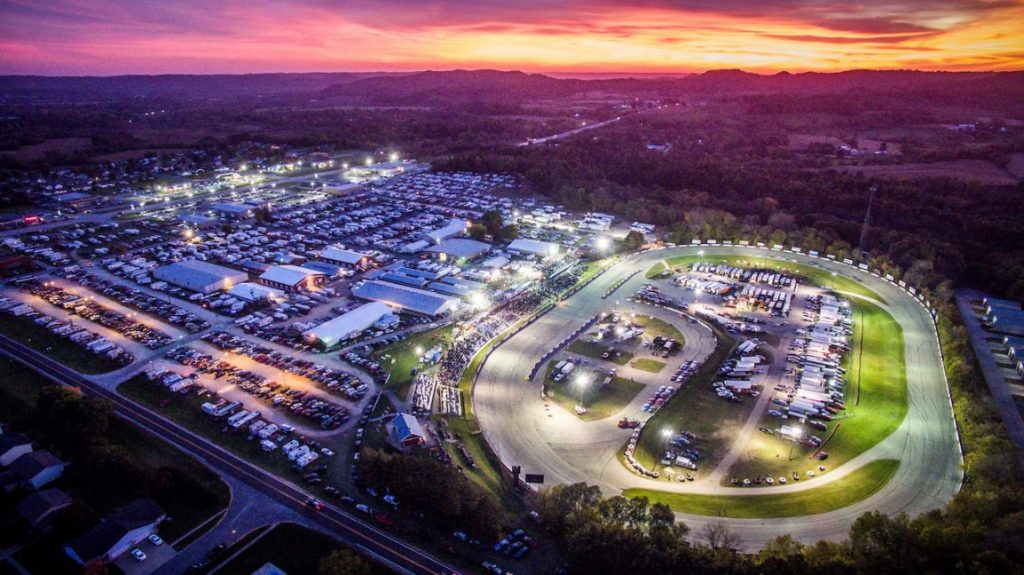 We are just a few weeks away from the 49th Oktoberfest Race Weekend at the La Crosse Fairgrounds Speedway in West Salem, Wisconsin. This year's event will have 18 different divisions competing with 11 championships to be decided over the four days of racing from October 4-7th.
The action begins on Thursday, October 4th with nine divisions competing on opening night with the Wisconsin Lottery The Futures Super Late Model 25-lap feature along with the La Crosse Late Models 40-lap feature highlighting the night. Racing will start at 6pm. The Thunderstox 20-lap feature, Street Stocks 20-lap feature, Hornet 20-lap feature, Bandit 20-lap feature, Outlawz 20-lap feature, La Crosse Sportsmen 20-lap feature, and the Double-O 6-laps on each track feature are also on the schedule for Thursday night. The La Crosse divisions Track Champions Party will cap off the night in the Fairgrounds Exhibition building.
One of the many "Must See" events will happen on Friday, October 5th with the JE Pistons Dick Trickle 99 for the Super Late Models. This is a unique 99-lap race broken into three segments with the driver scoring the lowest points is the overall winner. Racing will start at 5:30pm with the Midwest Truck Series 25-lap feature and Great Northern Sportsmen 25-lap feature will also be competing on Friday night. After the races, head on down the Fairgrounds Exhibition building for the after-race party featuring the band Last Call.
Four divisions will highlight Saturday's action on October 6th with racing starting at 5pm. The Montgomery Ward Big 8 Series 38-lap feature will highlight the evening with a new format that will also include 20-lap qualifying features. The ARCA Midwest Tour will have their qualifying and preliminary races along with the Midwest Dash Series 20-lap feature and Mid-American Stock Car Series 30-lap feature. The band Ontourage will take the stage in the Fairgrounds Exhibition Building for the after-race party.
The final day of Oktoberfest will get underway early on Sunday, October 7th with the on-track autograph session starting at 10:45am. Racing will get underway at noon with the JMcK 63 three-segment Invitational for the Big 8 Series, Vintage Cars 15-lap feature, and a 15-lap Modified feature. The four-day weekend will conclude with the granddaddy event of the weekend, the ARCA Midwest Tour Oktoberfest 200 featuring controlled pit stops. The winner of the 200-lap race will be named the "2018 Oktoberfest Champion."
The 2018 Event Guide is now available online, along with more information at OktoberfestRaceWeekend.com.
Make your plans now to be a part of one of the largest four-day racing events in the country…the 49th Annual Oktoberfest Race Weekend at the La Crosse Fairgrounds Speedway in West Salem, Wisconsin.