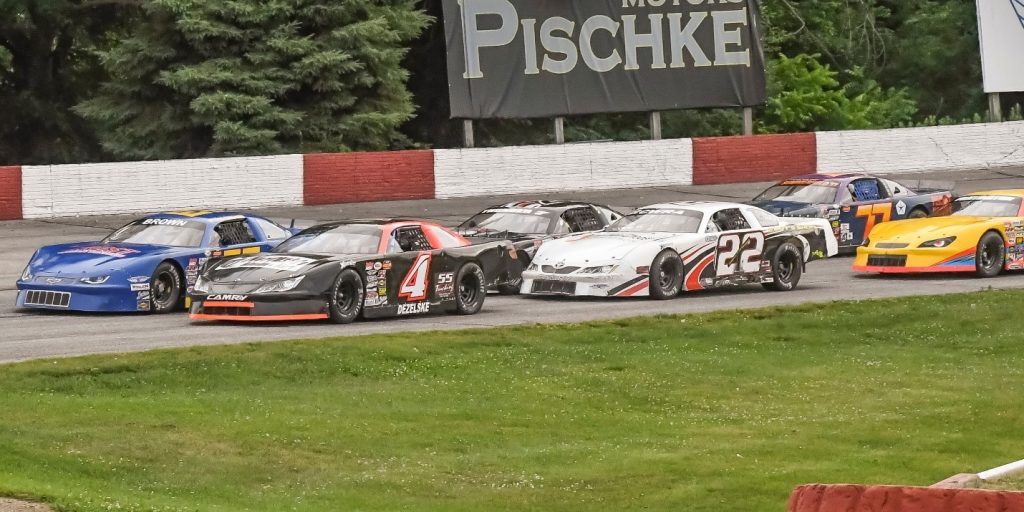 By:  Paul Reichert
July 17, 2023
West Salem, WI- Wisconsin Kenworth presents the return of the Fair Time 50-lap feature for the Kwik Trip NASCAR Late Models this Saturday Night (July 22, 2023) at LaCrosse Fairgrounds Speedway.  With an extended distance feature taking place for the second time in 2023, the drivers will be going after additional purse money during the 132nd annual LaCrosse Interstate Fair.  The winner on Saturday night will claim $1,050 of the $8,200 posted payout.  Last Saturday night's feature winner Steve Bachman claimed a 30-lap feature win last month and is amongst the favorites to visit Fair Time Victory Lane.
Auto racing and fairs have been a long-standing tradition in America for years.  County fairs, state fairs and even regional fairs have hosted some sort of auto racing event for many years.  The LaCrosse Speedway is no exception with IMCA, USAC, the Central Wisconsin Racing Association, ASA and NASCAR taking place during the annual LaCrosse Interstate Fair.  LaCrosse Fairgrounds Speedway began contesting twin 20-lap features for the Late Models started during the 121st annual LaCrosse Interstate Fair in 2011.  The addition of the Wisconsin Kenworth Fair Time 50 marks the return of the extended July event to the 5/8 mile paved oval, which had previously been a Fair Time favorite from 2000 through the 2009 season.
Former NASCAR National Champion Steve Carlson, points leader Skylar Holzhausen and Brent Kirchner have run many extended distance features and scored huge wins throughout their racing careers.  Bachman leads a talented group of longtime LaCrosse racers that includes defending track champion Mike Carlson, Tony Bagstad and Nick Clements.  These drivers have successfully climbed the 'racing ladder' over their careers at LaCrosse.  Minnesota drivers Adam Bendzick, Michael Beamish and Michael Hagger should not be counted out.  The drivers from the Land of 10,000 Lakes have proven to be formidable challengers at LaCrosse week in and week out.
Saturday's program will also include the Line-X NASCAR Sportsmen and the Skyline Fireworks NASCAR Hornets, plus the Auto Value Street Stocks and the Mountain Dew Mini-Vans will provide a ton of action on the quarter-mile.  Spectator gates open at 5:30pm with Qualifying to follow, the first race will begin at 7pm.
Adults $15, Seniors $13, Students (12-17) $7, Kids (6-11) $4, and Children 5 and under are free! Don't forget to take advantage of our family pricing! Two adults and up to four students/kids for only $35!
For more information  contact the track office at 608-786-1525 or visit lacrossespeedway.com.  Tickets are available online or can be purchased at the track beginning at 5:30pm on Saturday night. LaCrosse Speedway is proud to be a NASCAR Hometrack, part of the NASCAR Advance Auto Parts Weekly Series.