March 21, 2018 (West Salem, WI) – Now that we are into our first official full day of spring 2018, you may realize, that the racing season is really not that far away.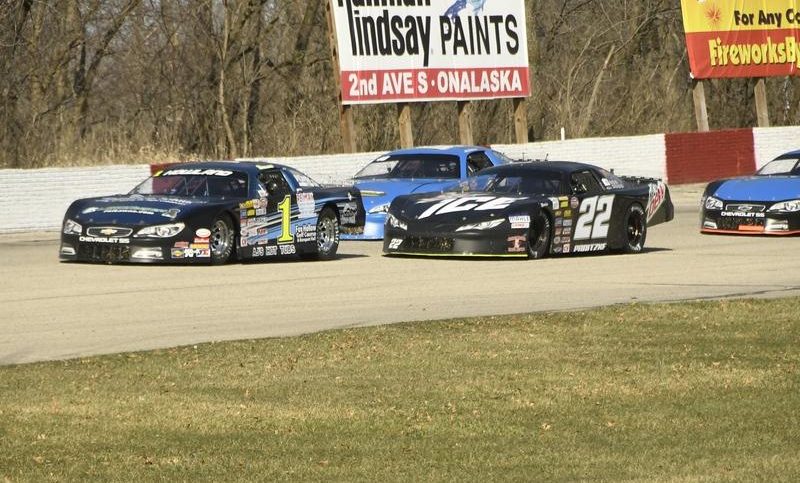 DRIVER ORIENTATION MEETING
Next up on the Speedway's calendar is the pre-season driver "orientation" meeting. This meeting is for anyone interested in driving a race car at the LaCrosse Speedway during the 2018 season. Whether you'll be ready to race at the April 22nd Frostbuster, or not until June, it's important that you be at the meeting. Procedures, policies, registrations, licenses and parking will all be covered at this meeting. An introduction to the staff and officials, and event an exclusive admission ticket opportunity for any registered drivers at the meeting will take place.
The meeting will take place at the popular Fox Hollow Golf Course Banquet Hall, approximately 5 miles south of the speedway in Barre Mills. Doors will open at Noon, and the meeting will begin promptly at 1:00.
During the pre-meeting hour, drivers may fill out and take care of their NASCAR & LaCrosse Speedway licenses, Car Number Registration, Pit Pad Parking, Season Pit Passes, Super Passes, media forms and more. If you would like to fill out paperwork in advance, and bring it along to the meeting, look for the links below to take you straight to necessary forms.
FREE FAN T-SHIRTS ALL SEASON
During the 2018 season, fans will have chances to get this great looking LaCrosse Speedway T-Shirt absolutely FREE! It might be winning the speedway's Twitter Fan Selfie contest photo of the night, or through a special at the concession or beer stand. Regardless of how you score one, getting something FREE is fun!
50/50 IMPROVEMENTS CONTINUE
This season, fans will see additional improvements at the Speedway, through the Agricultural Society's 50/50 raffle. You can buy tickets during any weekly racing event. Fans could score the fans' half of the jackpot, a runner up prize, or become the beneficiary of improvements made to the facility. Either way, your ticket purchases are appreciated and continue to make your fan experience at LaCrosse Speedway better. Look for an announcement soon on an improvement for everyone at the track.
PROMOTIONS AND SAVINGS
In recent years, fans have had opportunities to save money at the track during most events, or get something free. Free stuff will continue this year, as well as weekly savings coupons through our email newsletters, our US Postal Service Direct Mailing List or our social media channels (Facebook & Twitter). If you're not already a subscriber to any or all of these, be sure to do so before the season gets started so you don't miss out on any great deals. Get a complete summary of the promotions at our website's Promotions Page.
2018 SEASON STARTS APRIL 22
The season's first race will be Sunday April 22nd with the 6th Annual Frostbuster event. Gates open at 12:30, Qualifying at 12:45 and racing gets underway at 2:00. The event features NASCAR Whelen All-American Series action of the Tobacco Outlet Plus Late Models, Dean's Satellite Sportsmen, Auto Value Thunderstox, the ANTS Complete Pest Control Hornets, and the Auto Value Parts Stores Street Stocks.
For more information about LaCrosse Speedway, or the 2018 season, please contact the office at 608-786-1525 or email havefun@lacrossespeedway.com. LaCrosse Fairgrounds Speedway is a proud NASCAR Hometrack, part of the NASCAR Whelen All-America
n Series – www.hometracks.nascar.com.