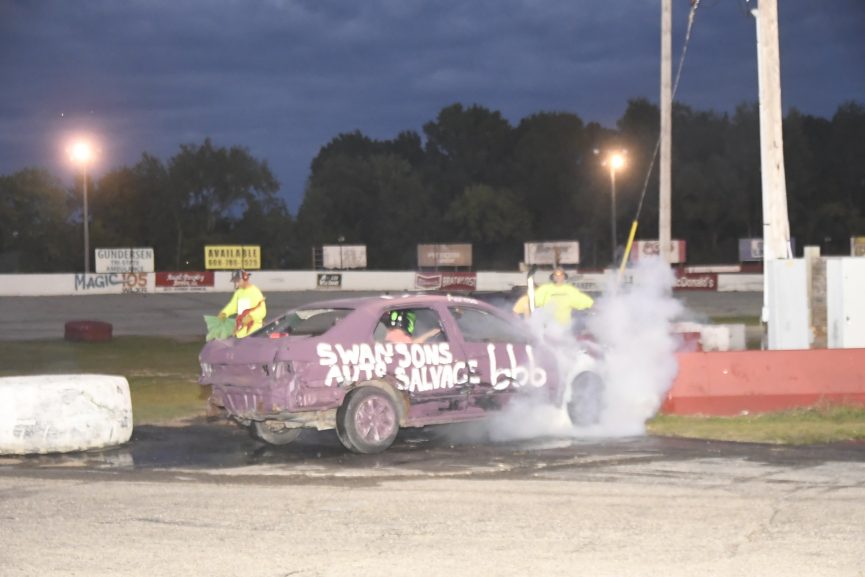 By: Paul Reichert
September 7, 2019
Fans came out in full force to enjoy some good clean smashing and crashing. A packed grandstand enjoyed the 28th annual Night of Destruction at the LaCrosse Speedway, sponsored by Western Technical Collage. Fans loved the metal mangling mayhem that the Night of Destruction always brings.
The Hornets ran their next to last race of the season. John Huebner had to fight off the challenge of young racer Jayden Schock for most of the race. Huebner began to slowly pull away in the final laps to score his first ever win.
Fresh off his Mini-Van championship, Robert Stanfield did the best jump in the Dukes of Hazzard jumping contest to win the fan vote.
Josh Baumgartner from Litchfield, MN returned with his Mechanical Mischief monster truck. A new monster truck showed up as Brandon Eckternkamp from Quincy, IL brought his monster truck Venom. Both crushed cars and caught big air, thrilling the race fans. They even did wheelies and burn outs that brought out a loud roar of approval.
Jared Novak did the Pool Jump again, but this time there was a twist thrown in. A boat was set in front of the pool, and Novak had to crash into the boat to hit the pool. Novak nailed the boat perfectly and drove right into the pool.
Drivers John Huebner and Jeff Sarver competed in the Steel Wall Crash. The fans decided that Sarver had the bigger hit and won the fan vote.
Andy Barney pulled out a perfect rollover, then pulled off a second perfect rollover. He tried a third time, but only was only able to end up on his roof. Despite that, Barney was successful and claimed the victory in the Rollover Contest.
Four competitors came out to see who could pull off the biggest burnout. Bryant Lyngen used a front wheel drive car to pull off an amazing burnout and beat out Blair Olson, Jonathan Burbach and Rob Stanfield to capture the fan vote.
Elkhart, IN native Fred Sibley brought his Little Red Beer Hauler jet car to town to do a double burn down. Joining Sibley was Bonnie Arnold from Richland, MO with her 'Magnatude' jet car. Both successfully burned down a pair of SUVs to their frames. The 84 year old Sibley has been driving jet cars for nearly 60 years. Arnold's jet car is a tribute to her husband's 92 year old mother who passed away before they completed the building of the car.
The ultimate smashing and crashing race thrilled the crowd once again. The Trailer Race of Destruction saw a lot of metal mangling mayhem, and a big pile up in turn two. After all the carnage was done, Bailey Brown won a close fan vote over Tyler Mickschl.
Coming up on Friday, September 13 is the next Friday Night Street Drags. Come out and cheer on your friends. Practice runs start at 6:45, and the bracket racing begins at 7:30. After a short break, the biggest year end racing special in the state of Wisconsin takes place. The 50th annual Oktoberfest Race Weekend happens on October 3rd through 6th. You will see in action several different Late Model and Sportsmen divisions, trucks, four-cylinders and many other divisions competing over those four days. Check out the Oktoberfest Fan Guide to see all the off track activities that will take place, and for the latest news on 'one big race weekend' visit oktoberfestraceweekend.com.
For more information on LaCrosse Speedway or the 2019 schedule of events, please call the office at 608-786-1525 or visit lacrossespeedway.com. LaCrosse Speedway is proud to be a NASCAR Hometrack, part of the NASCAR Whelen All-American Series.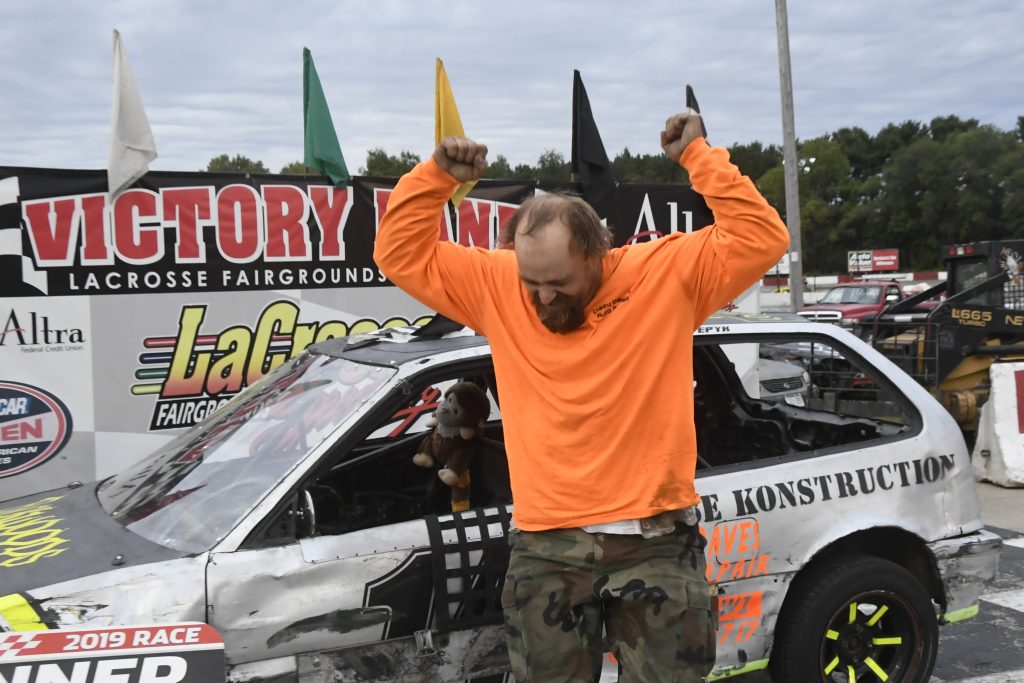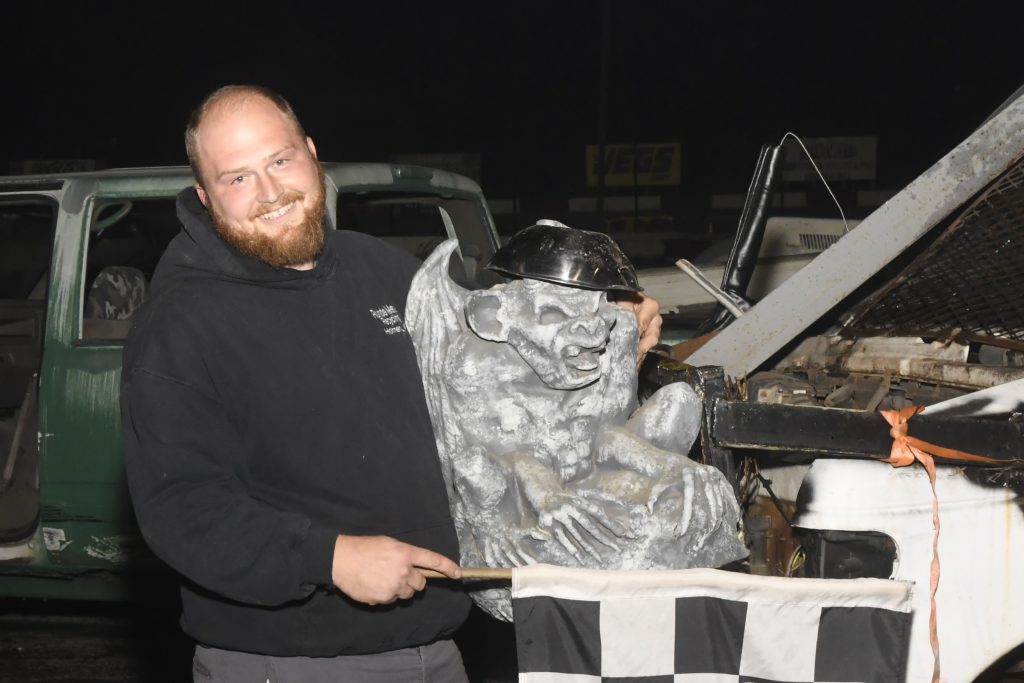 RESULTS
ANT's Complete Pest Control Hornets
Feature: 1. John Huebner, 2. Jayden Schock, 3. Rob Schliefer, 4. Mark Bornitz, 5. Cheyanne Stanfield
Heat 1: 1. Marc Luethe, 2. Dakota Clauson, 3. Schock
Heat 2: 1. Huebner, 2. Stanfield, 3. Jimmy Bjorkman
Trailer Race of Destruction (Fan Vote): 1. Bailey Brown, 2. Tyler Mickschl