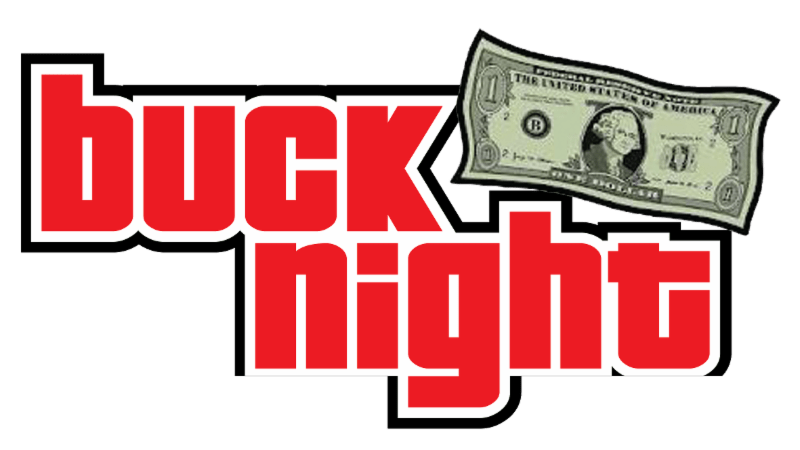 August 8, 2018 – (West Salem, WI) – No doubt about it, you need to come hungry. Hungry for some great racing and hungry for some great food. This Saturday, Lebakkens Rent to Own, presents "Buck Night". All concession items are just $1 and cold beer is only $2. The popular event will see gallons of cold Pepsi products drunk, pounds of cheeseburgers eaten, a field of potatos fried up, plus many other yummy delights…and all for a buck. Bring the kids!.
While munching on the goodies, don't forget about some great racing action. Fans will be treated to the Tobacco Outlet plus Grocery Late Models, the Dean's Satellite Sportsmen, the Auto Value Thunderstox, and the Mountain Dew Mini Vans. Come early and the kids can take a lap in a race car…kids rides. Gates open at 6pm and the first green flag will be at $7:30. Adults are $12.50, Students are $6.50 and Kids are $3.50.
Just two weekly shows remain!
With only two weekly shows remaining the points battles are still being fought on every lap in every division. Not only are the Championships up for grabs, many teams are trying to reach their goals in being in the top 5 or top 10 in points. Points chasing makes for some great battles.
The support divisions at the track have been loads of fun to watch. The Mini Vans will again hit the track this week. They have provided some close competition when they have raced so far this year.
Also returning is the popular Outhouse race. This timed event puts the drivers skills to the test in a acrobatic in a unique way. Drivers must jump out of the race car and grab 12 inches of TP from the outhouse and back into the car. It is fun and the outcome is unpredictable.
This Saturday!
Auto Value Thunderstox action!
EVENT INFORMATION:
Pit Gate Opens at 4:00, Practice Laps at 4:45, Grandstand Gate opens at 6:00 and Qualifying starts at 6:15. Racing starts at 7:30 p.m.
General Admission is $12.50, Students age 12-17 are $6.50, Kids age 6-11 are $3.50. Family Pass: $32- 2 Adults and 4 kids/students.
PARKING IS FREE!
LaCrosse Speedway is located at N4985 County Road M, West Salem, Wisconsin. For more information about the 2018 Schedule of Events, please call the office at 608-786-1525 or visit LaCrosseSpeedway.com.
LaCrosse Speedway is a proud NASCAR Hometrack.